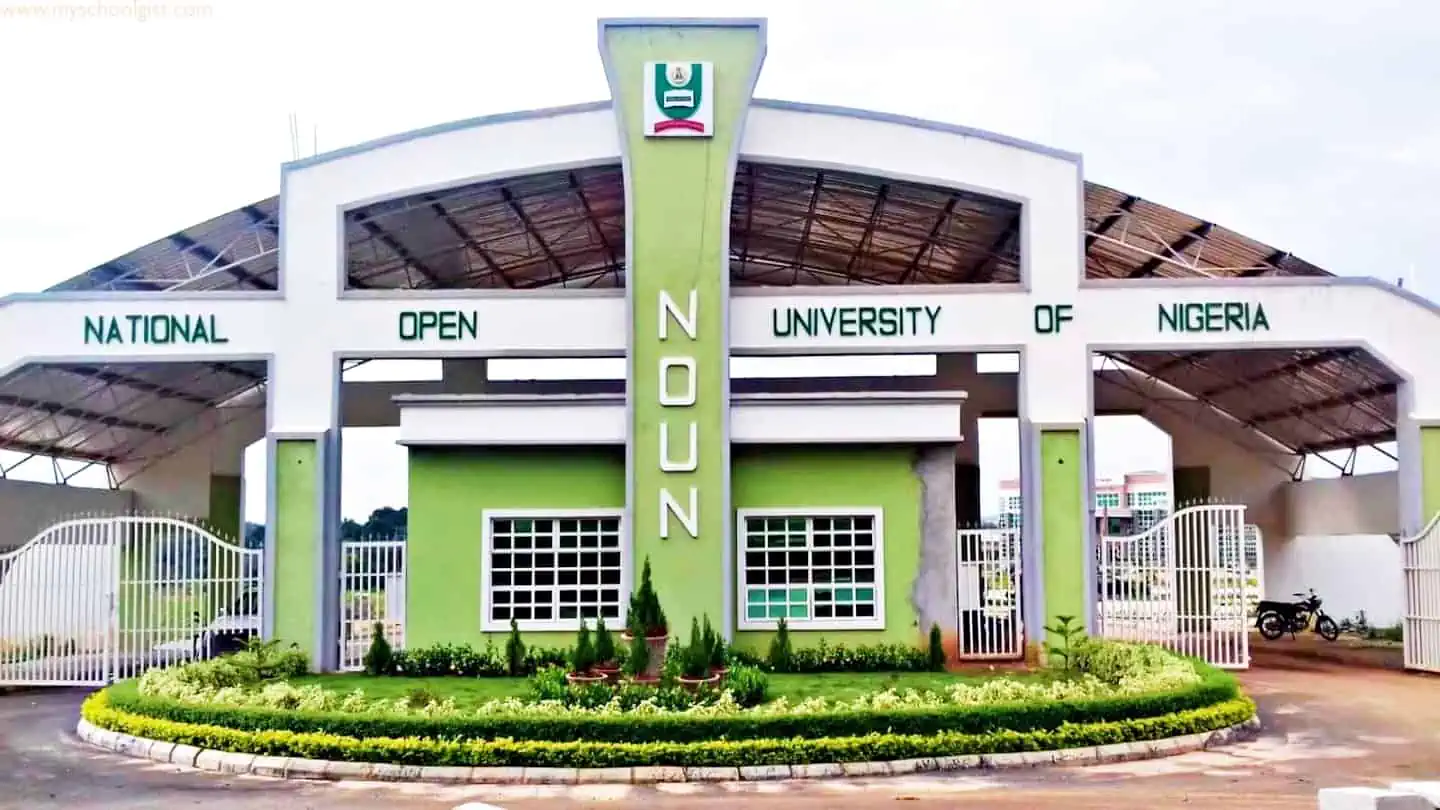 The National Open University of Nigeria is pleased to announce its 12th Convocation Ceremony holding on Friday, 24th and Saturday, 25th March 2023, for the information of graduands, their parents/guardians, friends of the University and the general public. Please note that the Convocation Ceremony will be held off-site and on-site as follows:
All First-class graduands; 1st-degree graduands in study centres in the Federal Capital Territory (FCT); Award winners; PGD graduands; Master's degree, and PhD graduands will hold an On-site ceremony at the University Headquarters, Jabi, Abuja.
All 1st-degree graduands in other Study Centres will hold the ceremony at their State Capital Study Centres.   
SEE ALSO: Information to National Open University of Nigeria (NOUN) Graduands.
NOUN Convocation Ceremony Programme of Events
Friday, 24th March 2022
Convocation Lecture by:
Professor Pulang LenkaBula
Vice-Chancellor
University of South Africa (UNISA)
Pretoria, South Africa.
Theme: "Volatility and Opportunities in Higher Education"
Time: 10.00 a.m.
Venue: On-site
Convocation Arena, National Open University of Nigeria, Plot 91, Cadastral Zone, Nnamdi Azikiwe Expressway, Jabi, FCT, Abuja.
Virtual/Off-site: Other graduands are to participate from their respective State Capital Study Centres by joining the virtual convocation at: https://www.livestream.nou.edu.ng.
Saturday, 25th March 2022
(i) Award of Bachelor Degrees, Postgraduate Diplomas, Master's, Doctor of Philosophy and Honorary Doctorate Degrees.
Time: 10.00 a.m.
Venue:
On-site
Convocation Arena, National Open University of Nigeria, Plot 91, Cadastral Zone, Nnamdi Azikiwe Expressway, Jabi, FCT, Abuja.
Virtual/Off-site
Other graduands are to participate from their respective State Capital Study Centres by joining the virtual convocation at: https://www.livestream.nou.edu.ng
TAGGED: www.nou.edu.ng | National Open University of Nigeria : NOUN
This article originally appeared in www.myschoolgist.com