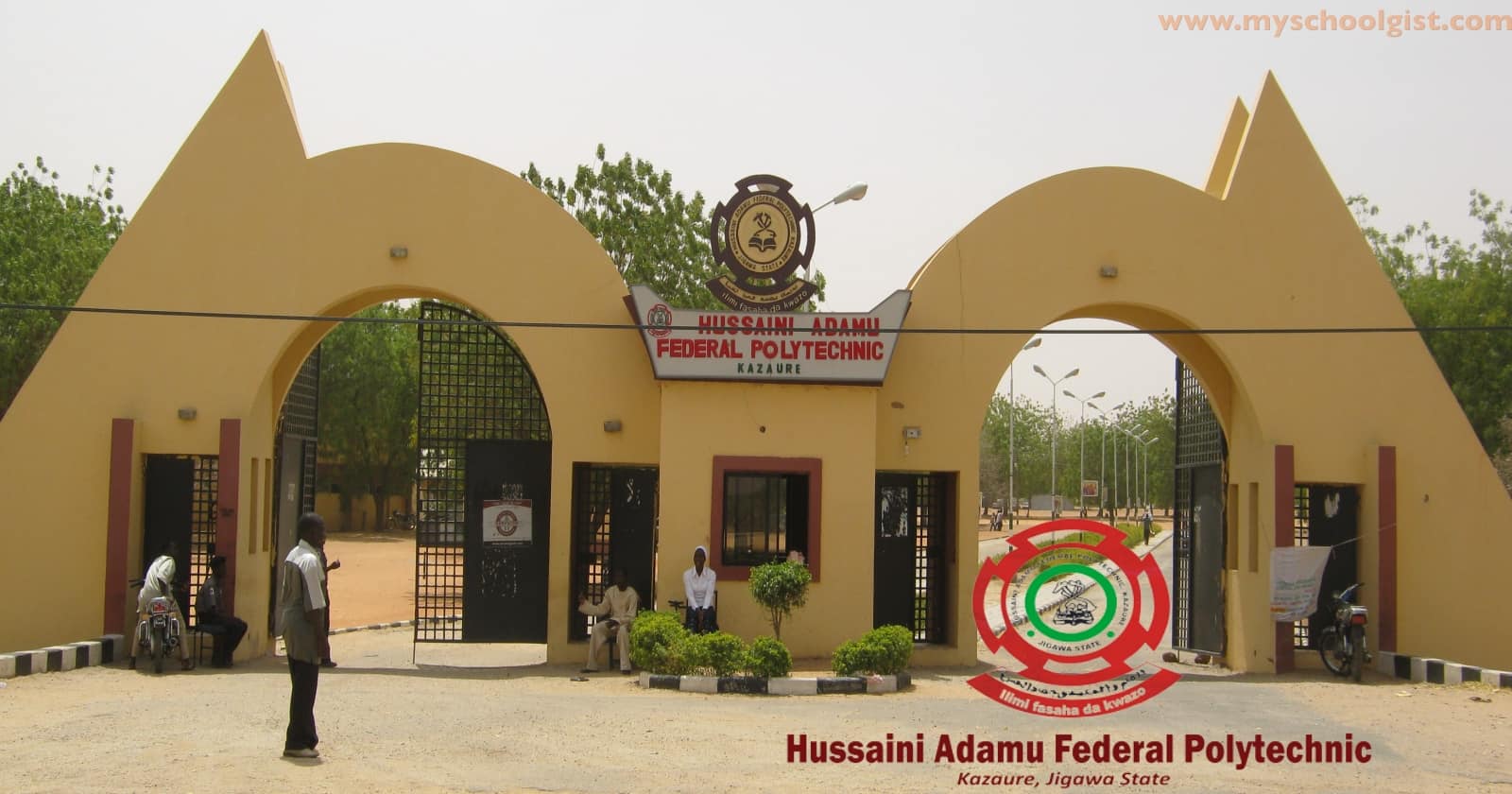 The management of Hussaini Adamu Federal Polytechnic (HAFEDPOLY), Kazaure, has released the revised academic calendar for the 2022/2023 academic session. The updated calendar includes important dates for both the first and second semesters, providing students and staff with a clear timeline for lectures, examinations, and other key events.
The first semester kicks off with the admission exercise starting on April 1st, 2022, and continues through various stages of registration, lectures, and examinations until the first semester break in May 2023. The second semester commences in June 2023, with lectures spanning fifteen weeks, followed by examinations and other essential academic activities.
The revised academic calendar is aimed at ensuring a smooth and well-structured academic year, allowing students to plan their studies effectively. The management of HAFEDPOLY urges all students and staff to adhere to the stipulated dates and work towards a successful academic session.
Hussaini Adamu Federal Polytechnic (HAFEDPOLY) Academic Calendar
Note to Phone users: for better viewing with a phone, swipe left to see all the details in the table below:
ACTIVITIES/EVENT
DATES
DURATION

First Semester

Admission Exercise
SET: JAMB 2021
SET: JAMB 2022
1st Apr – 29th Oct, 2022
Seven (7) Months
Screening & Registration Exercise
31st Oct – 12th Nov, 2022
Two (2) Weeks
Late Registration
14th Nov – 20th Nov, 2022
One (1) Week
Lectures
21st Nov – 22nd Dec, 2022
Five (5) Weeks
Mid Semester Break
23rd Dec – 8th Jan, 2023
Two (2) Weeks
Lectures
9th Jan – 7th Feb, 2023
Four (4) Weeks
Matriculation/Orientation
8th Feb – 10th Feb, 2023
Three (3) Days
General Elections Break
17th Feb – 25th Mar, 2023
Four (4) Weeks
Lectures
27th Mar – 6th May, 2023
Six (6) Weeks
First Semester Exams
8th May – 27th May, 2023
Three (3) Weeks
First Semester Break
28th May – 11th Jun, 2023
Two (2) Weeks
Marking of Examination Scripts
29th May – 11th Jun, 2023
Two (2) Weeks
Collation of Examination Results
12th Jun – 18th Jun, 2023
One (1) Week
Departmental Board of Examiners Meeting
19th Jun – 20th Jun, 2023
Two (2) Days
College Board of Examiners Meeting
21st Jun – 22nd Jun, 2023
Two (2) Days
Academic Board Meeting
5th Jul – 6th Jul, 2023
Two (2) Days

Second Semester

Lectures
12th Jun – 23rd Sep, 2023
Fifteen (15) Weeks
Examinations
25th Sep – 14th Oct, 2023
Three (3) Weeks
Marking of Examination Scripts
16th Oct – 29th Oct, 2023
Two (2) Weeks
Collation of Examination Results
30th Oct – 5th Nov, 2023
One (1) Week
Moderation of Examination Scripts
6th Nov – 19th Nov, 2023
Two (2) Weeks
Departmental Board of Examination Meeting
20th Nov – 21st Nov, 2023
Two (2) Days
College Board of Examination Meeting
22nd Nov – 23rd Nov, 2023
Two (2) Days
Academic Board Meeting
29th Nov – 30th Nov, 2023
Two (2) Days
Students Industrial Work Scheme (SIWES)
16th Oct, 2023 – 27th Jan, 2024
Sixteen (16) Weeks
Ace Your Exams: Join Our Online Classes For JAMB, WAEC, NECO & NABTEB Candidates
This article originally appeared in www.myschoolgist.com