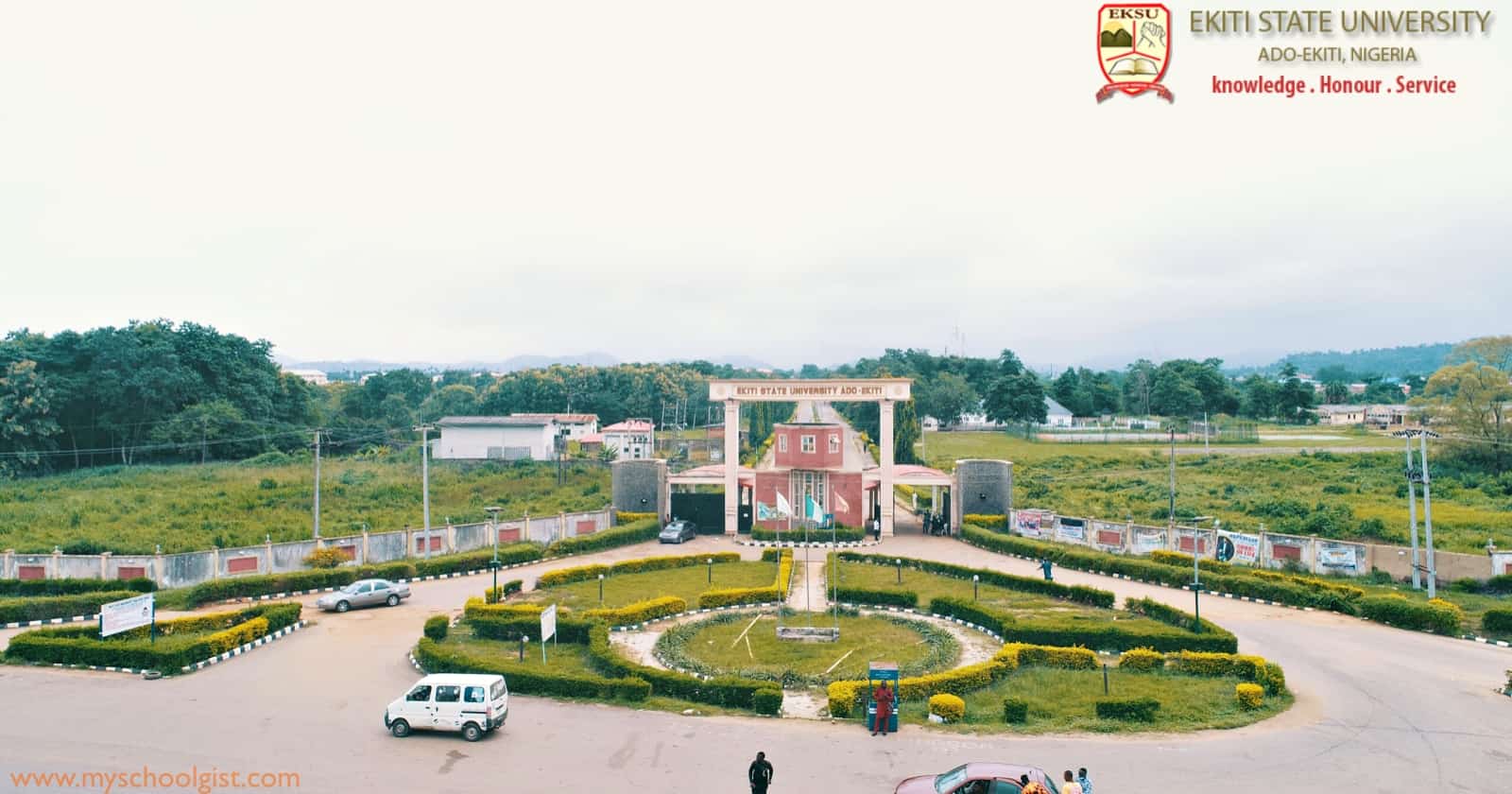 Following the publication of the Ekiti State University (EKSU) admission list, the management of the institution published the acceptance fee payment procedure for the 2022/2023 academic session newly admitted candidates.
EKSU Acceptance Fee Payment Procedure
STEP 1:

Login to eksuportal.eksu.edu.ng/login

STEP 2:

Input your Registration Number on the space provided for "Username" and "password1" on the space provided for "Password". Please note that you are required to change your password after your first login.

STEP 3:

On your dashboard, click on Fees Payment.

STEP 4:

On the Item to Pay, click on "Pay Now".

STEP 5:

Fill in your active e-mail address.

STEP 6:

Fill in your phone number.

STEP 7:

Click "Make Payment".

STEP 8:

Click "Pay Now".

STEP 9:

Then Submit.

STEP 10:

Input your ATM Card Details.

STEP 11:

Click on Pay Now.

STEP 12:

Input your One Time Password (OTP) sent from your bank and Pay.
Please note that you will be automatically redirected back to the Portal after your payment has been successful.
DISCLAIMER: 
EKITI STATE UNIVERSITY, ADO EKITI do not support payment of fees and charges through third party and will not be liable for any student being defrauded under this guise. You are therefore advised to ensure you do not release your Password or ATM details to third party to avoid being defrauded.
This article originally appeared in www.myschoolgist.com